"It's a Family Thing"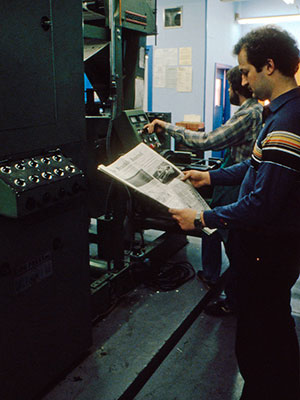 Franklin Printing was born out of the newspaper publishing business as the in-house production facility for the Livermore Fall Advertiser and the Franklin Journal. Joseph Nemi, the company's founder, started Nemi Publishing Inc. with the purchase of these two newspapers in the late 60's after years of working in the publishing business. The two papers were printed at separate locations until 1971 when a centralized home was formed on Wilton Road. The Wilton Road building was only 40 by 60 feet at the time and housed one small offset press rather than the typical melted lead letterpress equipment used to print newspapers at the time. Franklin Printing was the first in Maine to publish a newspaper on offset equipment.
In addition to printing the two newspapers, the business expanded throughout the 70's and 80's by continually increasing it's commercial printing sales. In 1976 Joe's eldest son Greg joined the firm and learned the business from the ground up working in almost every area of the business. Then in 1980 Joe's second son, Dick joined the company as a pressman gaining valuable experience in production. Greg and Dick are now running the business.
In 1986, at the urging requests of his sons, Joe decided to sell the newspaper business and focus solely on commercial printing. Over the years Franklin Printing has continued to grow and reinvest it's profits into the most advanced equipment in technology. In 2008 we moved into the digital printing business adding another market segment to the mix. Today our services range from offset printing to wide format.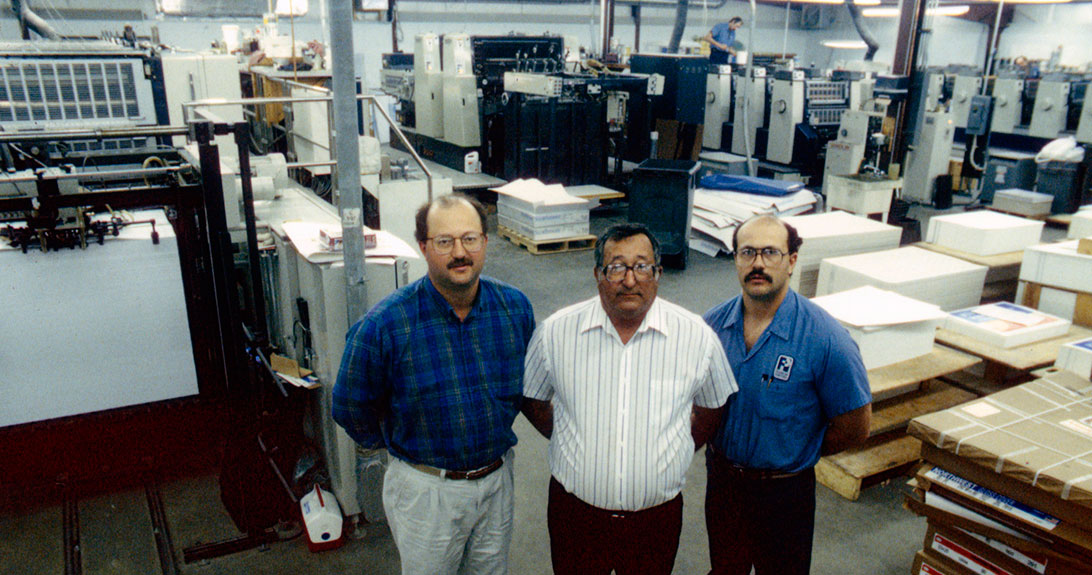 Family has always been important to the Nemi's in business and in life. The third generation of ownership has started learning the business with Greg's son, David managing Customer Service, Sales and Marketing and his daughter, Jennifer overseeing Business Development. Dick's son, Michael manages the printing and bindery production.
Stop by for a visit, we love sharing our story of how we became what we are today.