Prepress
Consider us your safety net. The last thing you want from a print job is surprises, which is why we put so much time and effort into prepress. We will do everything possible to ensure your files reflect exactly what you had in mind before you invest in one drop of ink.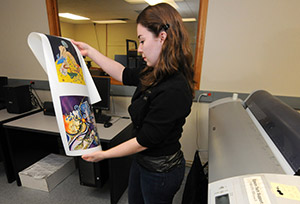 Catching a problem during proofing saves not only endless headache but also cash. Our prepress system helps eliminate last minute snafus. Whether you prefer electronic proofs or like holding one in your hands, our proofing system is cost effective and an efficient way to keep things on schedule. We do all this to make sure you will know what your job will look like before it runs.
G7 Certification
Franklin Printing is a G7 Master. This is an elite group (1,500 printers worldwide) whose calibration method allows printers to achieve a visual simulation across multiple print platforms.